Imagine you are an Au Pair (or perhaps you are an Au Pair). Wouldn't you like to see letters of reference for potential Host Families, just as Host Families expect to see a number of written references for their Au Pairs?
The Importance of References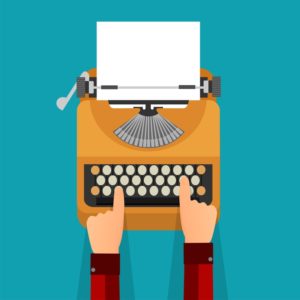 Just Ask!
Requesting or offering references is an important step in the Au Pair / Host family matching and interviewing process that many forget. Every family can talk via Skype about how wonderful they are but can they provide any references to back it up? We have heard a number of stories in recent months about Au Pairs arriving in Canada, meeting their new Host families and being surprised that the situation was not at all what they expected or "signed up for." Could this have been thwarted if the Au Pair had asked the family for references? Was the family honest about past Au Pairs? Was the family honest about their requirements? (Huge one)
It should be a HUGE red flag for an Au Pair if a family does not offer up references from past Au Pairs.
What would you expect if your daughter wished to Au Pair overseas?
If our daughters were to travel abroad and potentially live with another family for a year we would certainly want to see a few letters of reference from past Au Pairs or family friends of the Host family. Every Host family should be willing to provide such references. Perhaps letters from babysitters who can vouch for the family's cleanliness, attitude, punctuality, habits etc… Letters of reference from friends of the family who have known the family for a decade or more are also helpful. Along with those letters of reference, families should also be willing to provide the Au Pair with contact details for the references.
Always imagine that the Au Pairs you are communicating with are your own daughters. How would you want your daughter to be treated and what questions would you want her to ask of prospective Host families?
What goes into a letter of reference?
Families should request outgoing Au Pairs write them a letter of reference before they depart. Keep this letter or email on hand to forward to future Au Pairs. The letter should include information about the kids, what it was like to live with the family, and a bit about the community. With respect to letters of reference from friends of the family, these should be updated annually so that the comments reflect the changing family dynamics, ages of the children etc…
Canadian Au Pair Solutions helps families navigate through the Au Pair hosting process. We discuss the importance of reference letters and explain how to complete thorough background checks on your potential Au Pairs. There are many steps that go into assuring a successful experience with your Au Pair. Finding "the right" Au Pair is only part of the process. A great deal of the success falls upon the Host Family being well-prepared and fully understanding what being a supportive Host Family looks like. Email us for more information on our support and services info@aupairsolutions.ca
The Canadian Au Pair Solutions Team