What You Need to Know to Host an
Au Pair in Canada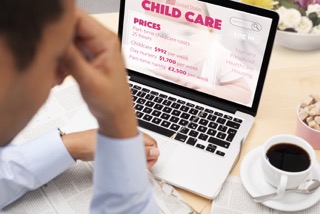 Do you want to host an Au Pair in Canada? We are excited to work with you on this new child care adventure. The idea of hosting an Au Pair can be both exciting and scary at first. You will be welcoming an adult into your home to share your space and care for your children. Will your Au Pair work out? Will you embrace the cultural exchange? Most Canadian families love the experience and have multiple Au Pairs over the years… but it is important to get it right and that's where Canadian Au Pair Solutions can help.
There is still a lot of misinformation out there about Au Pairs in Canada, the Visa program, as well as compensation. Here are a few things every new host family in Canada should know and consider.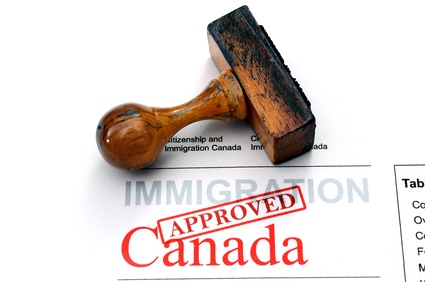 The Working Holiday Visa through International Experience Canada
The ONLY way for someone to Au Pair in Canada is if they have a Work permit (unless they are Canadian of course). International Experience Canada (IEC) Program offers a Working Holiday Visa which permits an applicant to work and travel in Canada for a period of 12-24 months depending on country of origin. This is the "Au Pair Visa." Participating countries in the program (there are roughly 32 this year) include most Western and Northern European nations as well as Costa Rica, Chile, Australia, New Zealand, the UK and Ireland, Japan, South Korea and a few others.
For countries not part of the IEC program (Brazil, the USA, and Ecuador for example), it is possible that a "Recognized Organization" can assist with obtaining a Working Holiday permit but it will depend on country of origin (not all nationalities qualify). A few examples of Recognized Organizations are GO International, and SWAP Working Holidays.
The IEC program application process is the sole responsibility of the Au Pair (there is no requirement for the employer/host family to contribute to the process). The system requires eligible candidates to submit a profile into a pool. If the candidate is accepted, candidates receive a Letter of Invitation, allowing them to apply for the Working Holiday permit. The candidate then submits all required documents to the program and waits for approval. If approved the candidate will receive a Port of Entry letter which they can show a Canadian Border Services Agent (CBSA) upon their arrival in Canada. It is up to the CBSA officer to issue the Visa.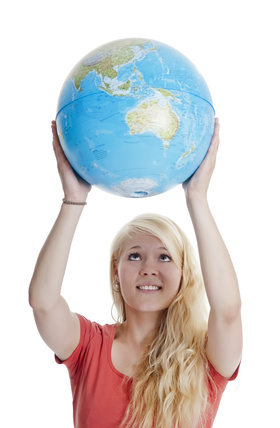 Where do I find an Au Pair?
Most families seek and find their Au Pairs through online platforms like Au Pair World or Facebook groups. These platforms are great ways to connect with potential Au Pairs but it is up to you to interview, conduct reference checks and ensure that the Au Pairs you narrow your search down to are a good fit for your family. Canadian Au Pair Solutions' Document Library and Membership Pages can save you time and effort (no more Googling!) by streamlining your questions and giving you valuable information about the process. While online platforms are great for their searchability and diversity, they are not the most accurate place to find information about how the process works in Canada. Au Pair World is based out of Europe and isn't always up to date on changes in the Visa program or provincial/ federal labor and tax reporting regulations. None of the online Au Pair matching sites are Canadian and it is up to you to determine the accuracy of what you read on a foreign site. For these reasons, we recommend seeking Canadian advise from Canadian Au Pair Solutions.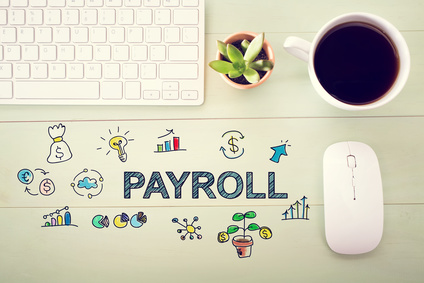 What are my responsibilities as a Host Family?
Your Au Pair is entitled to the same labor regulations as any other Canadian citizen. You must pay your Au Pair at least the equivalent of the provincial minimum hourly wage. You must remit to Revenue Canada as an employer and you should register with your province's Worksafe or Workers Compensation body. These are a snapshot of the "formal" requirements. A membership with Canadian Au Pair Solutions walks you through all of the required steps (we even show you how to complete a ROE and T4 for your Au Pair).
Other things you should consider are a contract, Au Pair handbook and a solid plan on how you want to interact with your Au Pair. Au Pairs become a member of the family and are not "hired help." Imagine how your household will incorporate your new family member into the routine, special occasions and holidays. Consider how you will discuss any concerns that may arise. Are you the type of person who is open and easy to talk to or is it difficult for you to address problems and uncomfortable situations? This is something you will need to think about. Communication is the most important piece in a successful Au Pair/Host Family relationship.