Canadian Au Pair Solutions would like to thank Allison for sharing her journey as a first time host family.  Hopefully her experience will help families who are considering hiring an

Au Pair in the near future.
Are you considering an au pair but not convinced it's for you?
As we approach the end of our first au pair experience, I thought this would be a good time to share a few highlights of our experience, in hopes that this might help other families who may be considering an au pair as their childcare solution.
We first started our au pair journey about a year ago when we decided to explore this as our next child care option. I was so fortunate to know the team at Canadian Au Pair Solutions and it was as a result of their support and advice that we were able to find a wonderful au pair who has been a great asset to our family and companion for our children. And in return, I know that our au pair will soon return home with a wonderful experience, new friends, and an extended Canadian family for life. In fact, she recently told me a heartwarming story about her mom who still keeps in touch with the girl she au paired for almost 30 years ago when they recently met up. The bond between a family and their au pair (and vice versa) can be something very special.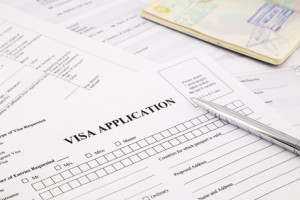 After taking the good advice of the team at Canadian Au Pair Solutions, I am so glad that we hired an au pair with a Visa to live and work in Canada (IEC Working Holiday Visa). Finding childcare is very time consuming and stressful – particularly when hiring somebody from abroad. After investing so much time and effort into finding the right person (I used www.aupairworld.net, which I found to be really thorough), it gave me great peace of mind to know that the IEC visa and work permit would ensure that she could enter Canada without incident. With the help of the resources on the Canadian Au Pair Solutions website, I made sure that all of our au pair's paperwork was in order before she arrived at the border, and that her work permit enabled her to work with children – which was also a great comfort. As well, many au pairs choose to travel to the US while they are here and a proper visa will ensure they don't have any trouble getting back into Canada and returning to work with your family.
The flexibility and reliability that comes with having an au pair is another element that has been really valuable. That was particularly true this past year, when our au pair arrived just before the beginning of the school year. It was a great relief when we didn't have to scramble for those unexpected few weeks before school started to find last minute child care. That has also been the case throughout the school year – be it early dismissals and pro-d days, having some extra help on sick days, and in general having flexible and reliable access to childcare for all of the other things that come up in a busy household.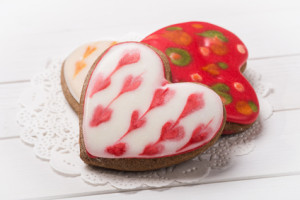 And then there are all of the other little things that you will discover about your au pair that will bring something new and different into your home. For us, I can't tell you how nice it has been to come home at the end of the day to find the kids happy and settled, and a wonderful dinner that has been prepared by our au pair (she is an amazing cook and has taught me how to turn my ordinary dinners into something special, as well as cooking yummy treats with the kids). And while I am not particularly crafty, our au pair has a great talent for finding really interesting crafts and activities and replicating them with the kids. To their great delight, the characters of Frozen have been very creatively immortalized in paint on some of the rocks from the garden.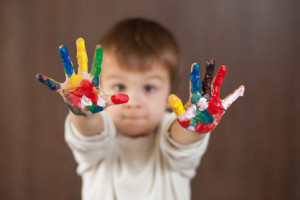 When I was first considering an au pair, I have to admit that I found the pressure of creating a memorable experience for a young person from abroad to be quite daunting, but in the end the time and effort that we have invested in her experience here has in turn rewarded us with so many interesting new experiences, particularly for our kids, while opening their eyes to a new country, culture and language. And as our first au pair experience comes to a close, I have been so pleasantly surprised by how many parents, friends and family members have approached me to tell me how lovely our au pair is, and how much we (and they!) will miss her when she is gone. I couldn't agree more.
Guest blogger and Host Mom Allison from British Columbia